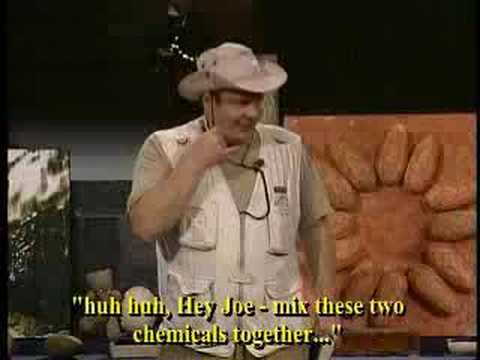 Welcome to all of the new subscribers!
This is the "When I get a round tooit" Creation/Evolution newsletter from Ian Juby and the traveling Creation Science Museum of Canada.
If you do not see a header image above this text, you may have to turn on images in your email program, or you can click here to view it in your browser.
In this newsletter:
1) Still yet on the road again…
2) Reader comment on snake venom: "Isn't that evolution?"
3) Entire debate is on line!
4) It's a bird? It's a plane! It's Super Bacteria!
5) Life from a comet?
6) Random picks from the mailbag – kind mail, hate mail, inquisitive mail….
***********************************************************
1) On the road again…
Hey everyone, it's been a rather intense pace, speaking all over Alberta, home for a day, went to a wedding in Ohio, home for a day, then went to Nova Scotia for a research/vacation trip.
Coming up: October 25 – November 30ish, EAST COAST TOUR! Yup, I'll be bringing numerous displays from my traveling museum to New Brunswick, Nova Scotia and yes, even  Newfoundland.  Email me or phone 877-532-9160 to book a talk for your church, school, homeschool group or creation group.
(Dates are approximate) October 25-November 15, New Brunswick/Nova Scotia.  November 15 thru 30th, Newfoundland.
If you think you may be interested, here is a short promotional video:  http://www.youtube.com/watch?v=RYNXaxPP8yc
Or you can email or call and request a FREE DVD for your Pastor or group.
Upcoming talks:
September 12: Eglise Chretienne de l'Ouest, Pierrefonds, Quebec, 3pm  "The dinosaurs and the flood"
September 13: Assemblee Chretienne de la Grace, Victoriaville, Quebec 7 pm, "The dinosaurs and the flood" (en francais)
September 18-23: Creation Evidence Expo, Indianapolis, speaking on the Paluxy tracks and showing one of the largest collections of fossil human footprints on display  (http://www.creationevidenceexpo.org/)
September 27: Kemptville Pentecostal Tabernacle, Kemptville, Ontario, morning service  "The complete creation"
(more…)